Organisation redesigned following a strategic refocus
As announced by Arnaud Lagardère in March and May 2018, the Managing Partners have decided to refocus the Group's strategy around the two priority divisions, Lagardère Publishing and Lagardère Travel Retail. The disposal of the media assets is underway, with a number of transactions completed in 2018 and early 2019.
To facilitate the sales, the division has been reorganised into five autonomous business units - News, Press, TV, Audiovisual Production and Distribution, Pure Players and BtoB - each with its own resources for its management and development, in order to seize the best opportunities.
The News unit (Europe 1, Virgin Radio, RFM, Paris Match, Le Journal du Dimanche, the advertising sales brokerage, and the management of the Elle brand licences) is not affected by the asset sales in progress. It will work to structure and strengthen news-related businesses, building on its strong brands, the quality of its content and the independence of its editorial teams.
Implementation of the media asset disposal plan
Several significant transactions have been carried out in the Lagardère Active division as part of the Group's strategic refocusing.
The magazine publishing titles in France, including Elle and its various extensions, Version Femina, Art & Décoration, Télé 7 Jours and its various extensions, France Dimanche, Ici Paris and Public, were sold to Czech Media Invest (CMI) in February 2019.
In April 2018, CMI also acquired the radio assets in the Czech Republic, Poland, Slovakia and Romania.
These sales, combined with those of the radio assets in Cambodia in October 2018 and South Africa in February 2019, mark the disposal of most of Lagardère's international radio stations.
Several disposals have also been made in digital media. The e-Health unit has been sold: MonDocteur was sold to Doctolib in July 2018 and Doctissimo to the TF1 group in October 2018. In addition, in February 2019, the Boursier.com activity, published by Newsweb, was sold to the Les Échos - Le Parisien group, while BilletReduc.com and Plurimedia were sold to Fnac Darty and Media Press Group, respectively.
The 42% stake in Marie Claire was also sold in June 2018.
Lastly, exclusive negotiations announced in January 2019 are underway with the M6 group for the sale of the TV unit (excluding Mezzo): Gulli and its international extensions, TiJi, Canal J, Elle Girl TV, MCM, MCM Top and RFM TV. The sale of Lagardère Studios is scheduled for 2019.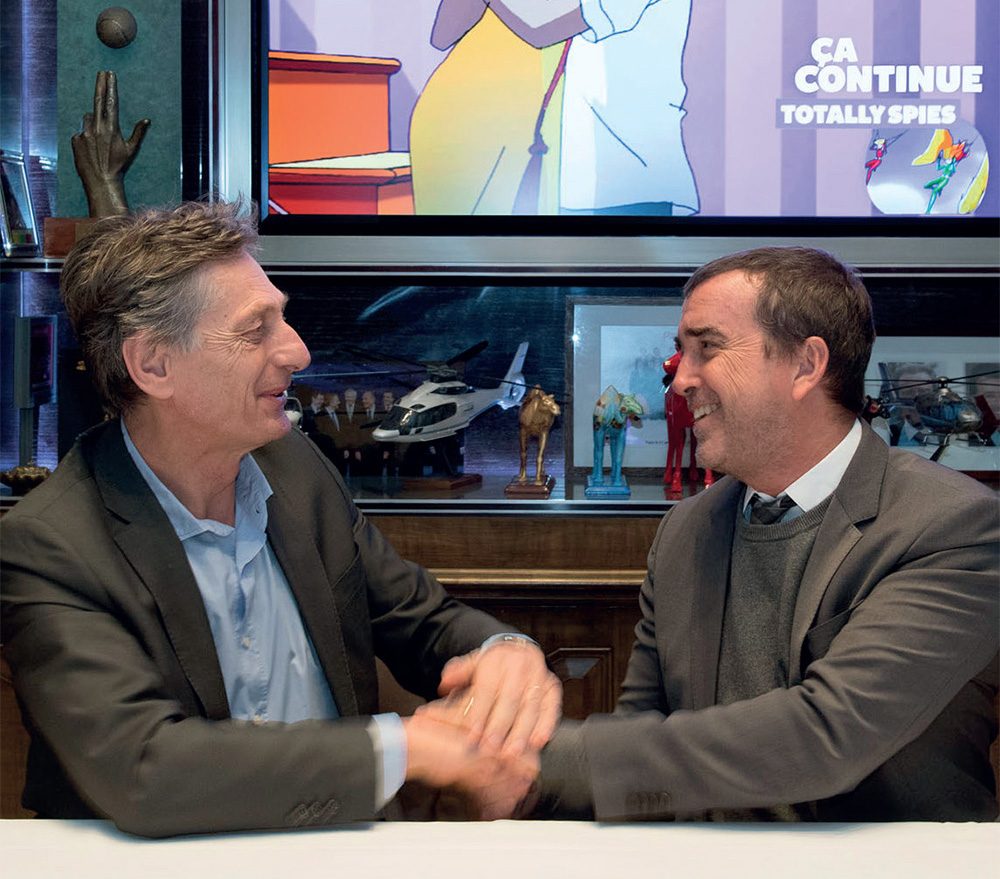 The group's key figures
2018: solid growth illustrated by a strong operating and financial performance.
Publications


All publications