Fighting climate change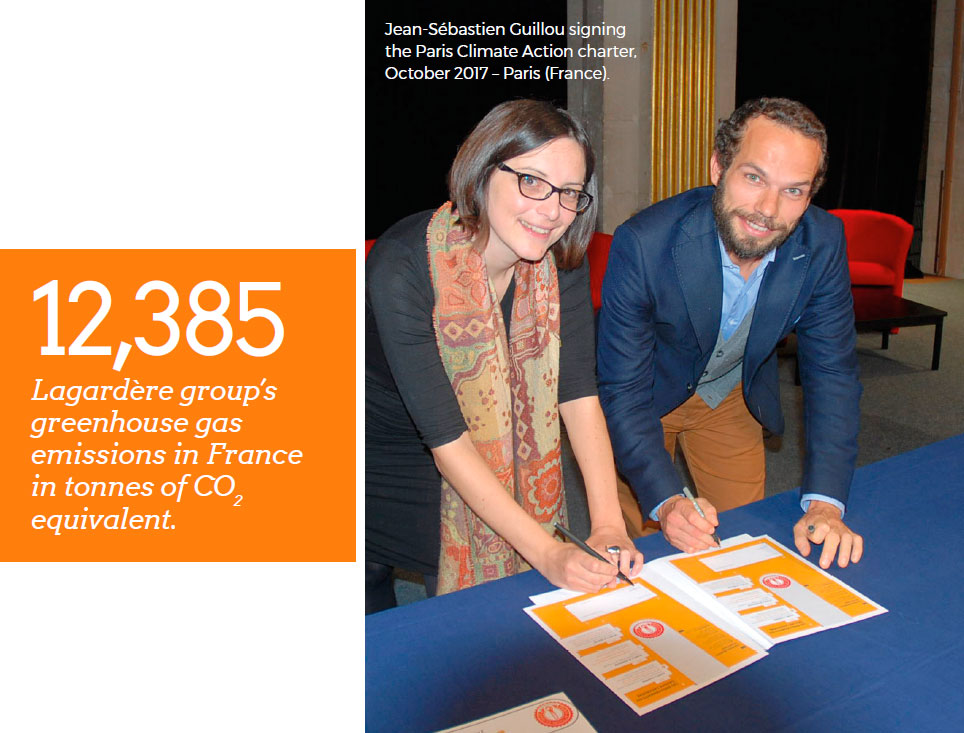 JEAN-SÉBASTIEN GUILLOU
Deputy Director of Non-financial Information and Environmental Responsibility, Lagardère group





SIGNATURE OF THE PARIS CLIMATE ACTION CHARTER

In an official ceremony at the Mairie de Paris on 12 October, the Lagardère group signed the Paris Climate Action charter. By becoming a signatory to that charter, the Group joined more than 40 major corporations that have also committed to fighting climate change alongside the City of Paris.
Since this is an issue that affects all of us, we need to rise up and show that the whole Group is taking action to limit our energy consumption and greenhouse gas emissions. By signing the charter, we want to highlight the Lagardère group's CSR approach and strategy.
In practical terms, the Paris Climate Action charter consists of three stages, each of which corresponds to a specific level of commitment. Those three levels of commitment are associated with a set of general objectives and specific measures. After achieving the general objectives of one level, a signatory can progress to the next level of commitment.
By signing the charter, the Group is once again showing its dedication to fighting climate change. Above all, we are showing that we are taking part in the joint effort to reduce the Paris region's carbon footprint.