Lagardère Sports and Entertainment
2015 OVERVIEW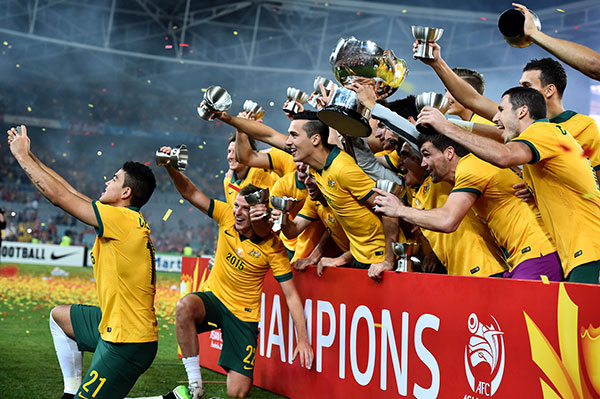 ONGOING INTEGRATION AND DEPLOYMENT OF A UNIFIED BRAND
In 2015, Lagardère Unlimited became Lagardère Sports and Entertainment. The division's sports marketing agencies (Sportfive, World Sport Group, IEC in Sports, etc.) were unified and together renamed Lagardère Sports, and the company's entertainment operations were brought together under the Lagardère Live Entertainment banner.
This unified brand reflects the division's new organisation and perfectly expresses its history and culture. It is also the logical and necessary outcome of the ongoing integration process. This recent reorganisation has already produced very positive results.

DOMINANCE IN FOOTBALL
Lagardère Sports and Entertainment renewed its partnership agreement with the Confédération Africaine de Football (CAF) to sell the media and marketing rights for the CAF's major events for a period of 12 years (2017-2028).
In addition, the division successfully organized and sold the marketing rights for the Orange Africa Cup of Nations and the AFC Asian Cup.
Lastly, Lagardère Sports and Entertainment developed its club partnership network by renewing long term contracts (1. FC Nürnberg in Germany), expanding in new territories (Helsingborgs IF in Sweden and NEC Nijmegen in the Netherlands) and consolidating its portfolio of exclusive mandates in Europe (Southampton FC in the United Kingdom).
CONFIRMED LEADERSHIP IN GOLF
Lagardère Sports and Entertainment, which represents more than 50 PGA Tour players (including 2015's top-ranked player Jordan Spieth), confirmed its status as the leading agency in golf and continued its work promoting leading events, brands and athletes. The division organises more than ten tournaments in the United States, Europe and the Asia-Pacific region, including events for the Web.com Tour, the Emirates Australian Open and charity tournaments.
LEAD-UP TO THE OLYMPICS
In 2015, Lagardère Sports successfully distributed IOC media rights for the 2016 Summer Olympic Games (Rio de Janeiro). It also extended its Commonwealth Games representation agreement to the 2018 Commonwealth Games on the Gold Coast in Australia. Lagardère Sports and Entertainment continued to represent several sporting bodies at all levels within the Olympic movement.
ACCELERATED GROWTH IN BRAND CONSULTING
In 2015, Lagardère Sports and Entertainment invested in developing its consulting business through the acquisition of key agencies in Europe. In addition, the division successfully completed consultancy assignments for major sports rights holders to help them overhaul their digital strategies and grow their digital revenues.
SUCCESSFUL TOUR AND NEW PRODUCTION FOR LIVE ENTERTAINMENT
Lagardère Sports and Entertainment scored a great success with French singer Florent Pagny's tour (99% sold out) and launched magician Enzo l'Insaisissable's show at the Casino de Paris.
The group's key figures
The group's financial results demonstrate Lagardère's stability. Net sales, earnings before interest and tax, employees: access financial information about the group and its subsidiaries.
Publications

All publications