2016 OVERVIEW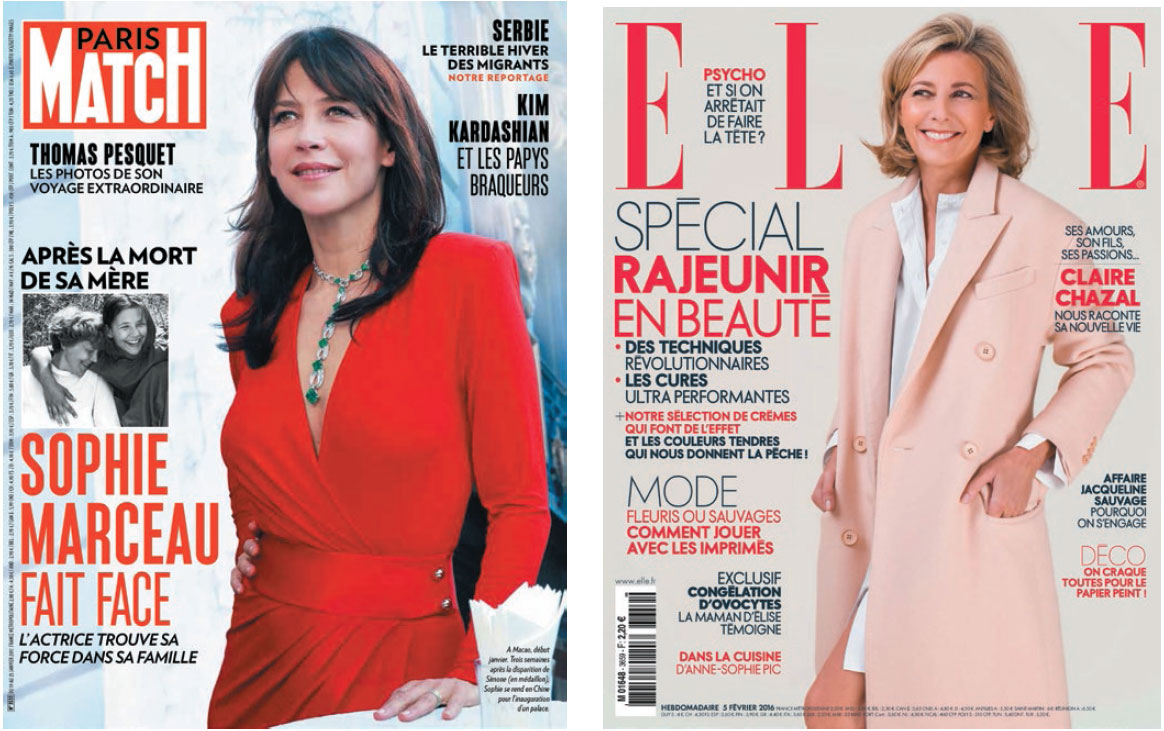 A POWERFUL AUDIOVISUAL DIVISION WITH AN INTERNATIONAL FOCUS
Radio: in France, 2.3 million listeners tune into RFM every day. The station also boasts the longest listening time among music radios (1 hour 42). Similarly, Virgin Radio is at six-year high, with 2.8 million listeners every day, and Europe 1 remained the leading private radio station among upper occupational groups, with nearly 4.4 million listeners every day. Lastly, after Africa, Lagardère Active Radio International expanded into Cambodia. In early 2017, it also launched Virgin Radio in Romania.
Television: the leading channel among 4- to 10-year-olds, Gulli celebrated the first anniversary of the launch of Gulli Africa. Mezzo, which celebrated its 20th anniversary in 2016, is now watched by more than 54 million households in nearly 60 countries, and Elle Girl, the chic and cool channel, was launched in September.
Audiovisual production: Lagardère Studios, the leading audiovisual production company in France and Spain, produced nearly 2,200 hours of programmes and won 16 awards.
DIVERSIFIED AND PRIZE-WINNING PRESS BRANDS
The leading high-end women's brand with 10 million print and digital readers, Elle won four awards at the 2016 CB News Media Grand Prix: Best magazine title, Special jury prize, Best franchising of media brand for Forum Elle Active, and Best special issue for Elle aime la planète, which also received the SEPM editorial event prize. In addition to the rollout of the Forum Elle Active in the French regions and in Italy, Elle took its brand into the world of television with the launch of Elle Girl.
Meanwhile, Paris Match published a large number of cultural supplements, web-series and multimedia creations, such as the Google Cardboards experiment in augmented reality in partnership with Google.
Lastly, Le Journal du Dimanche hosted a day of talks and debates: "€.Day Paris 2016, ideas to reinvent the Europe of tomorrow".
DIGITAL ACTIVITIES CONTINUE TO GROW
The Public application, the leading app among the celebrity and women's segment, logged 12.2 million visits in December 2016, and BilletRéduc.com consolidated its leading position in discount ticket bookings in France, with over 3 million tickets sold.
Meanwhile, Europe 1 is France's number one digital radio station, with 8.4 million unique visitors in October 2016, while Elle, the top-ranking women's press site, has formed a community of 4.8 million people on social networks.
In addition, MonDocteur.fr managed more than 1.5 million online medical appointments per month on its platforms, and Doctissimo launched its site in Mexico.
Lastly, a partnership has been forged with Le Parisien and Les Échos around data science in order to increase the division's investment capacity in technology and research.
The group's key figures
The group's financial results demonstrate Lagardère's stability. Net sales, earnings before interest and tax, employees: access financial information about the group and its subsidiaries.
Publications

All publications